In this episode of Gear Tips, Sound Pure Percussion expert Paul Spencer explains the two major ways to set up toms and how each setup affects your sound.
The first method for setting up a tom-tom is mounting it to a cymbal stand or bass drum. When you attach the tom using an L-rod and a RIMS mount, the tom will be able to resonate more. Toms used to have brackets drilled straight into the shell until Thomas Gauger developed the RIMS mount. The RIMS mount eliminated most of the metal to shell contact allowing the tom to breathe and resonate much more than the traditional mount. When you mount the tom off of a cymbal stand, you will have some flexibility in terms of ergonomics for adjusting the tom. Although there will be some room for adjustment with the tom, it is important to remember that the drum will be married to the stand, and the stand will have to be placed accordingly. It is also necessary to be aware of the weight of the tom you are mounting as well as the weight of the cymbal on the stand. If the rig is too heavy, it could topple over in the middle of a set!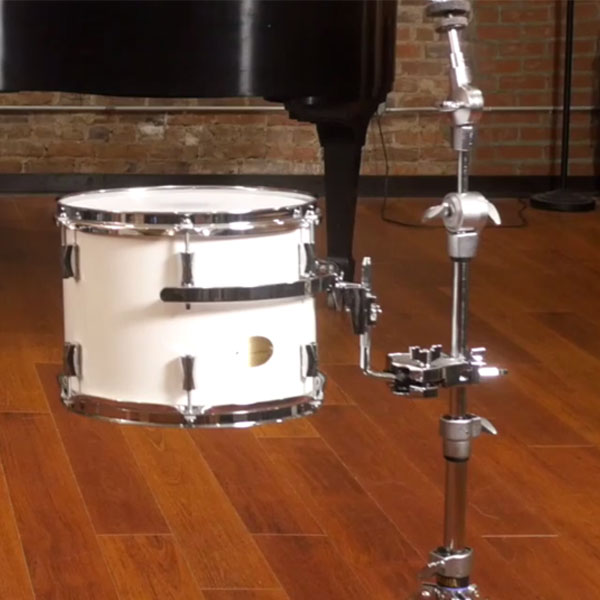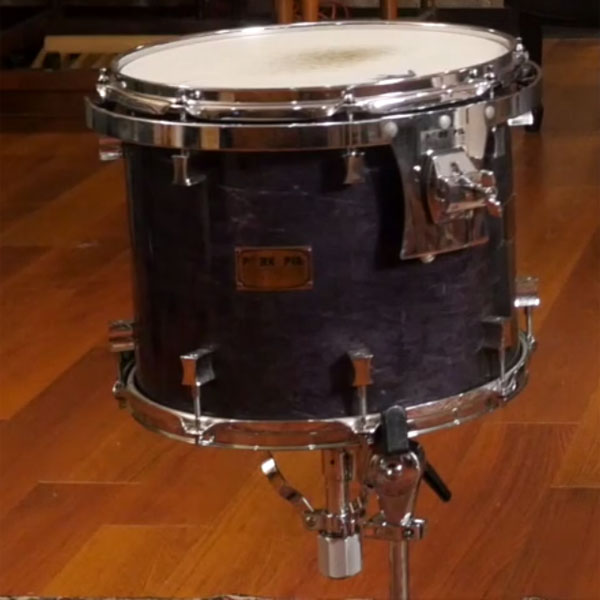 The other way to set up a tom is to use a standard snare basket. This method is widely used by players who use a 24-26 inch bass drum. The reason for this is because if the tom is mounted to a cymbal stand or a bass drum, the tom will have to be placed pretty high relative to where you are sitting. The snare basket mount allows you to keep the tom at a comfortable height while accommodating for the larger bass drum. While this option is comfortable to play, the extra metal to tom contact could affect the sustain of the drum. Although this change is very small, this could help control the tone of a tom if it has too much sustain.
If you have any other questions about setting up toms or anything else, please contact us!