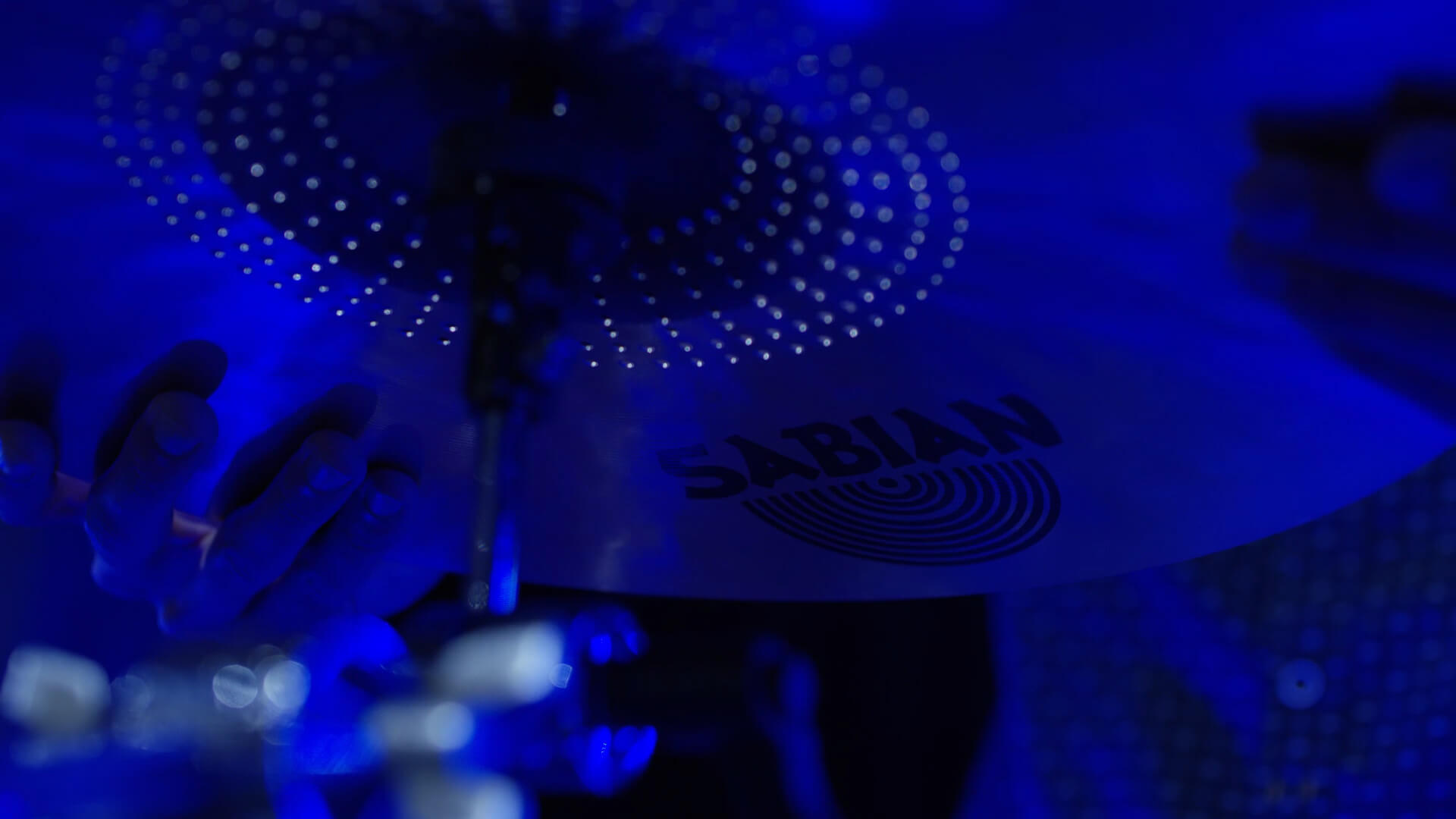 If you're a gigging drummer that plays in smaller venues, you've likely encountered the following scenario: your kit is set up, and you begin the sound check as normal, only to realize that the venue is too small and too poorly treated acoustically to handle the cymbals you brought. In this venue, your cymbals are simply too loud and too brilliant to play with your normal touch. You find that you have to compromise your playing style and play with less feeling in order to preserve the ears of everyone in the venue. Sound familiar?
The harsh, discomforting tones of brilliant cymbals in small venues stem mostly from the natural range of frequencies that these cymbals produce. The only way to alter these frequencies is to alter the physical properties of the cymbal itself. It is with this knowledge that Sabian has developed the FRX Series of cymbals, a line of instruments tailor-made to help drummers avoid the nightmare of having to hold back at certain gigs. Also, though these cymbals are primarily designed for live applications, recording engineers should take note that reduced frequency cymbals could prove quite useful in the recording studio. Since these cymbals are more focused and less unwieldy in term of overtones, it can make it simpler to incorporate them into your mix.
FRX cymbals are produced from the same B20 alloy that goes into Sabian's HH, HHX, AA, and AAX cymbals, but the defining feature of this line is the series of perforations that are drilled into them. A cymbal's projection and high-end frequency is largely determined by the size, shape, and weight of the bell. By drilling concentric holes into the bells and surrounding body, Sabian has managed to greatly reduce the high-end frequencies that cause so much discomfort in small venues. Make no mistake, these are not low-volume cymbals, but rather reduced-frequency cymbals.
The lack of high end found in Sabian's FRX line of cymbals means that drummers can take these cymbals to smaller venues like dinner clubs and cafés, while still being able to deliver a passionate, engaging performance. These cymbals are full of dark, rich, modern tone that can fit in with a wide variety of music genres.
Currently, Sabian offers six different cymbals within the FRX line: 14″ hi-hats, 16″, 17″, and 18″ crashes, a 20″ ride, and a 21″ ride. The hats and ride have a wonderfully dark tone and a buttery stick response, while the crashes offer full, rich wash without being overpowering. Any drummer who has run into frustrations with small venues and loud cymbals should seriously consider a set of these. We expect other manufacturers such as Zildjian, Meinl, and Paiste will follow suit with offerings of their own, but at the moment, Sabian is leading the pack with this cutting edge technology.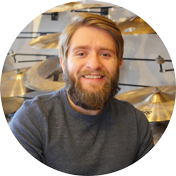 Paul Spencer
Percussion Specialist