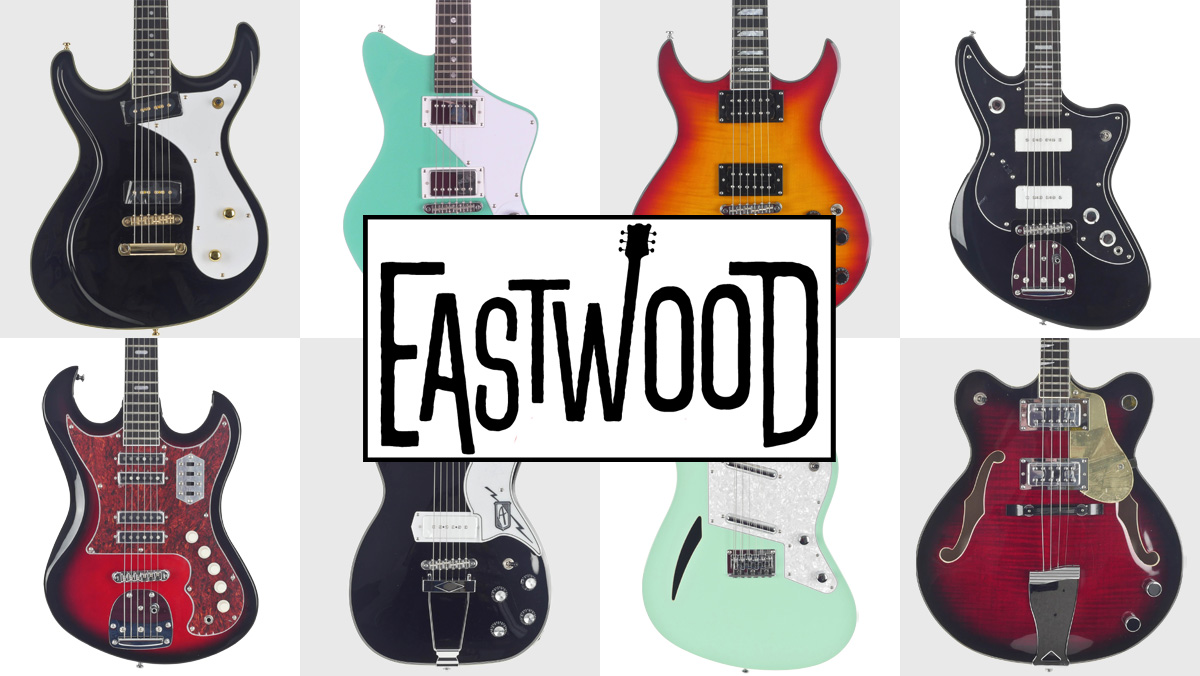 Sound Pure is happy to announce we have joined the ranks of Eastwood Guitars dealers. From a Devo Signature 'Whip It' recreation to models based on the storied Mosrite guitars popularized by The Ventures, Eastwood Guitars specializes in creating guitars inspired by rock 'n' roll history. Their lineup includes the Classic line of guitars, inspired from '60s semi-hollow Beatle-style guitars, recreations of now-defunct 1950s and '60s Airline Guitars (popular with David Bowie, The White Stripes, and The Cure), and retro-futuristic models designed by Jeff Senn Guitars from Nashville. The range offered is absolutely stunning… just check out their artist's page!
Michael Robinson, the founder of Eastwood, started out buying and selling rare electric guitars. He realized in the process not only how hard to find these quirky models were, but also how expensive and often how questionable the quality of the original instruments was. So he decided to start his own company, dedicated to building affordable tribute guitars using modern building techniques and making refinements to improve playability.
Each design is precision-cut and then hand assembled and finished, with a veteran player and pro doing a final inspection and setup at Eastwood's Chicago or Liverpool locations. The company is run by guitar players who are passionate about bringing to life the look, feeling, and tone of the vintage and iconic instruments they love. The result is a unique and ample set of instruments that not only look cool, but offer up some distinctive sounds. The only way to experience the sheer mojo and vintage appeal of these instruments is by getting them in your hands—we're happy to offer any of these killer revival instruments to you on our 5-day Try Before You Buy demo!
View our current collection or contact us if you're looking for a specific model. On hand right now we have both an SD-40 Hound Dog from their TDR series (based on the old Teisco guitars), and an Airline Tuxedo (based on a 1950s Kay/Airline model played by Barney Kessel).