.backToTeamContainer { position:fixed; z-index:1; } .backToTeam { position:relative; color: white; text-decoration:none; padding-top:15px; padding-bottom:10px; left: 25px; z-index:1; } .backtoTeamTab { position:relative; width:130px; height:55px; left:-15px; border-radius:5px; background-color:rgba(50,50,50,0.8); z-index:1; } .backtoTeamTab:hover { background-color:rgb(50,50,50,1); }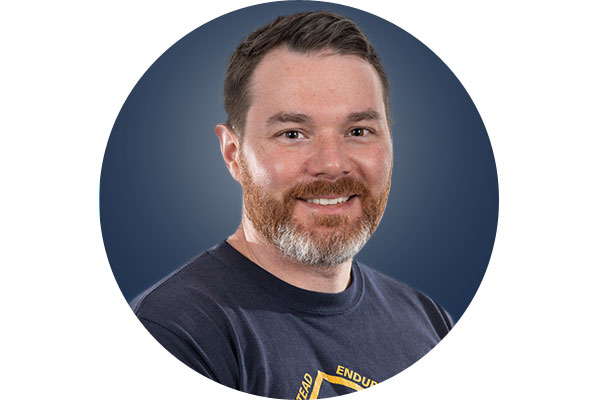 Chuck Giardino
Pro Audio Specialist
Direct Line: (919) 328-2477
Where are you from originally?
I'm originally from Lynbrook, New York, but I've been living in North Carolina for the past 20 years.
When did you first start playing music?
At the age of 8, I started with the trumpet. Eventually, I switched over to the drums when I was 12.
Bands or projects, now or in the past?
I've been in tons of rock and metal bands over the years, and I have performed as a session drummer on many projects.  I've also worked as a live-sound engineer and as a pro audio consultant for several churches and clubs.
What gear is in your current rig?
I have a long list of gear that I'm constantly cycling through, but my current setup consists of a Yamaha 02R96VCM digital mixer, an RME 9652 ADAT card, Genelec 8020 and 7050B monitors, an Avalon 2044 opto-compressor, an Avalon 2022 preamp.
What's on your wishlist? What gear are you loving right now?
I'm a big fan of the Bricasti M7 Reverb Processor.
What are your hobbies outside of music?
Outside of music, I enjoy competitive gaming.
What's a fun fact about you?
I enjoy skinny skiing and bullfights on acid. 🙂
Chuck's Recent Customer Reviews
"Top notch guys! Super helpful, knowledgeable, and never done me wrong. Highly recommend!! Give my boy Chuck a call he'll make sure you get taken care of."
"Sound Pure is the best pro audio dealer I've dealt with thus far. Chuck has been incredibly helpful. Highly recommended."
"Great team, with the knowledge to get you the right gear. Excellent customer service. Many thanks to Chuck."

""Fantastic store… great people, awesome selection, great location just around the corner from Motorco. Love the personalized attention you get from these guys… shout out to Chuck in the pro audio department, always a huge help!""