If you're anything like me, you've spent some time perusing the Internet to see some really interesting and unique finishes available on custom drums from various companies. And while that's certainly a perk of a custom kit, you're paying for some really amazing tone.
Most custom companies these days use Keller brand maple shells.  They've really become the industry standard. But what will really specialize the kit is what the manufacturer does once the shells arrive to their shop. Pork Pie has really set themselves apart from the pack with a perfect bearing edge, and progressive ply construction, using 6 plies on toms, and 8 on the kick. This means that each shell is optimized for the type of drum it is. It's a smart move, I'm surprised more companies don't do it. What this manufacturing method produces is a warm and open tone. It's lively and musical, and retains plenty of punch.
As a personal opinion, I've found these maple shells to be very versatile. If you've ever had an entry-level kit, you probably found yourself swapping out heads and muffling methods in order to try to remove the excessive ring and overtones. Once you've upgraded to professional quality shells, you'll find the overtones to be useful, musical, and even desirable. I try not to use anything thicker than a single-ply coated head. Anything thicker I find tends to deaden the drum, and all that wonderful tone is lost.
Now, back to where we started.  While these drums sound amazing, they're also very beautiful, and uniquely finished: Pocaro blue lacquer with a curly maple inlay. You'll have trouble finding another set like this.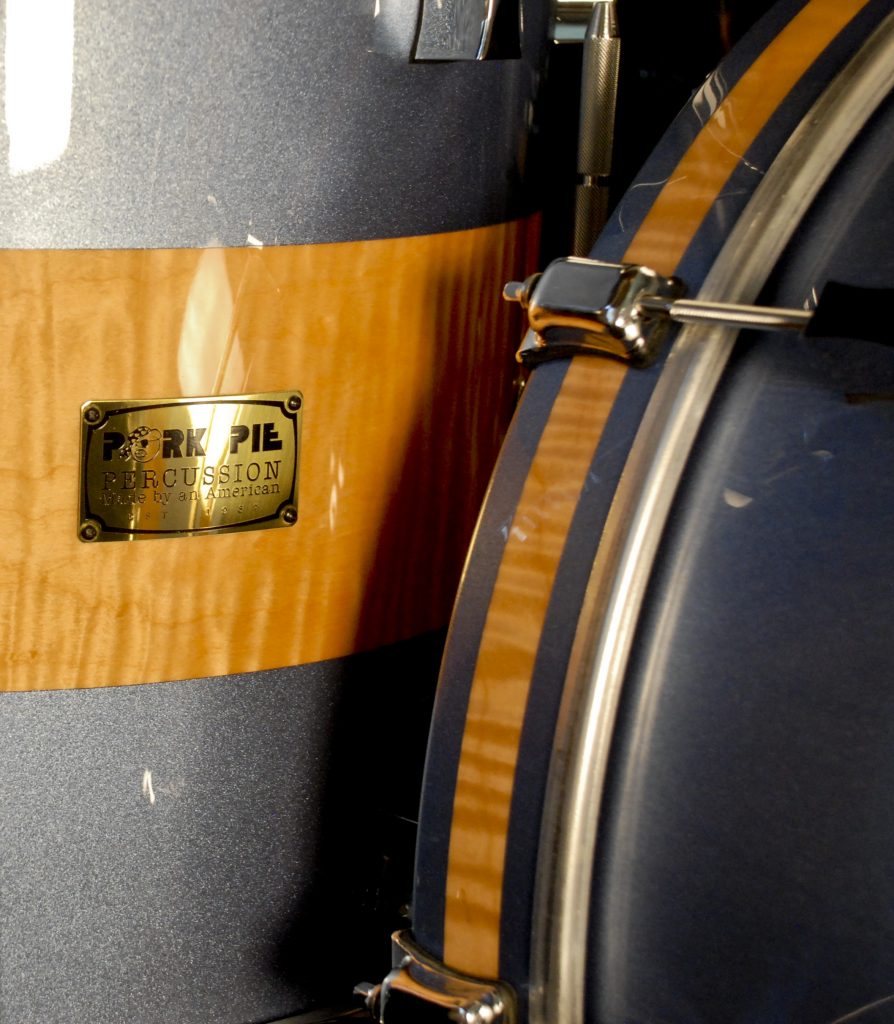 So, when it's time to upgrade to a truly professional and beautiful kit, look no further than this Pork Pie.  It will simply blow you away!
-Drew Walstrum