.backToTeamContainer {
position:fixed;
z-index:1;
}
.backToTeam {
position:relative;
color: white;
text-decoration:none;
padding-top:15px;
padding-bottom:10px;
left: 25px;
z-index:1;
}
.backtoTeamTab {
position:relative;
width:130px;
height:55px;
left:-15px;
border-radius:5px;
background-color:rgba(50,50,50,0.8);
z-index:1;
}
.backtoTeamTab:hover {
background-color:rgb(50,50,50,1);
}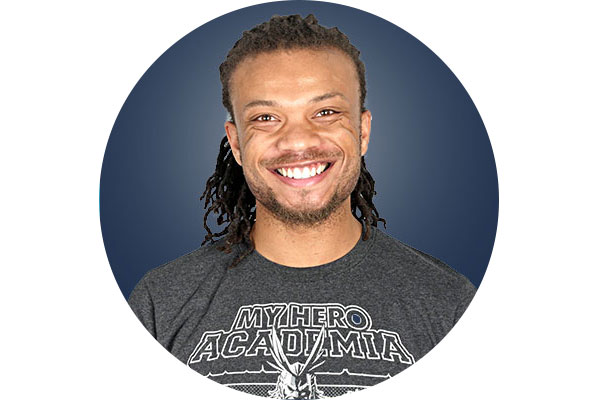 Noah Anderson
Shipping Associate
When did you first start playing music?
I started playing piano when I was around 6 or 7
Where are you from, originally?
I was born and raised in Raleigh, NC
Top musical influences?
T-Pain, Smino, Pharrell
What are your passions and hobbies outside of music? 
Puzzles, roller skating, dance, and theater
What record(s) have changed your life? 
My Ghetto Report Card, To Pimp a Butterfly, The Prince of Egypt, 2014 Forest Hills Drive 
What Sports Teams are you into, and why?
Any team from NC. I love my home state and rep it with pride!