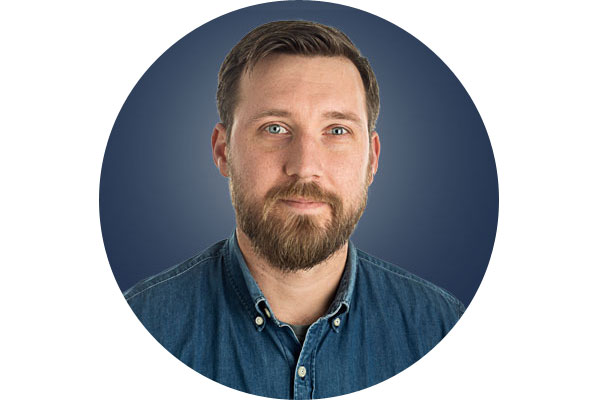 Andrew Carlson
Guitar Administrator
Direct Line: (919) 666-2900
Where are you from originally?
Youngstown, Ohio.
When did you first start playing music?
I started playing upright bass in the 6th grade.
Bands or projects, now or in the past?
I write and perform under the moniker Names of War and play bass with Trippers & Askers, The Building, and Heather Woods Broderick.
What gear is in your current rig?
My ride or die, never-sell pieces are my '76 Gibson Ripper bass, my 60's Harmony Meteor, my Gibson GA-5 Skylark, and my (very heavily re-engineered by Tim at Superfine Amps) Gibson GA-8 Discover.
What's on your wish list?
We just got in a lovely pair of Mario Martin T-Style axes that I'm pretty enamored with, and I've wanted a vintage Gibson EB-2D for about as long as I can remember.
What's a quirky or fun fact about you?
I am a massive fan of the band Styx.
Which records have change your life?
The Band / Bob Dylan's "The Basement Tapes," The Blue Nile's "Hats," Dirty Projectors' "Rise Above," Joni Mitchell's "Hejira," and Mark Hollis' "Mark Hollis."
What's on your "turntable" right now?
Talk Talk's "The Colour of Spring."