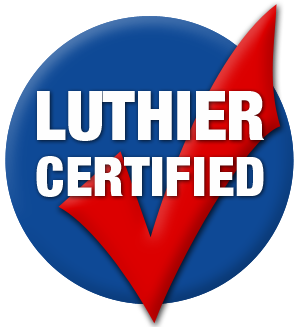 What is the Sound Pure Luthier Certification Process?
Only the most comprehensive inbound analysis and setup of any business in the industry! Because instruments are not boxed goods and should never be treated as such, our luthier, Rob Sharer, makes sure that every instrument that goes out the door is in top shape and worthy of its world-class status.
Beauty Is More Than Lacquer-Deep
It should go without saying that we love beautiful guitars, but it's about a lot more than that. A fretted instrument is first and foremost about playability and resonance. The most beautiful instrument in the world is only as good as its underlying function as a highly precise musical instrument. So as musicians and performers ourselves, "we sell 'em the way we want to own 'em." This means checking thoroughly for:

Structural integrity
Condition
Neck straightness and angle
Fret condition (wear, levelness, degree of polish)
Action height and consistency
Electronics function
Nut slotted to the correct depth and gauge, etc.
"For me, a guitar purchase is two things: it's a working instrument that I rely on for live and recording performances, but it's also an emotional investment into a guitar that I believe in. And in these new days of online purchasing, I really need to trust that the person working on my guitar is not just a 'luthier' in name, but someone who is a luthier as defined by their devotion, passion, and execution of the craft. Mr. Sharer is definitely the kind of luthier I would trust working on my guitar investments."
"Rob did a neck reset, a custom fretboard contour, and put stainless steel frets on my HD28. The work was flawless. Rob is world class."
"Rob's attention to detail is amazing. He was able to fine-tune my new Boucher to meet my style of playing and it now plays like a dream. Rob has always gone beyond the call of duty on my guitars to make sure that I'm happy with the way they play and sound."
"Rob is the MAN! I trust Rob to take care of all of my guitars (electric and acoustic). He's as good as it gets!"
"Hands down one of the best fret guys around. I've had Rob re-fret several guitars for me and his work is always impeccable."
Not All Used Guitars Are Created Equal
Who you buy from is just as important as what you buy! If you buy a guitar that hasn't been certified and set up by one of the best luthiers in the business, you simply don't know what you're getting. The used marketplace is flooded with instruments that have many years of neglect. Some conditions are nearly unrecoverable and repairs and replacements can range into the hundreds and thousands. At Sound Pure, we ensure that each instrument undergoes a comprehensive review, followed by a complete setup and fine tuning. We hold all our used instruments to the same standards as new ones, so you can buy with complete peace of mind.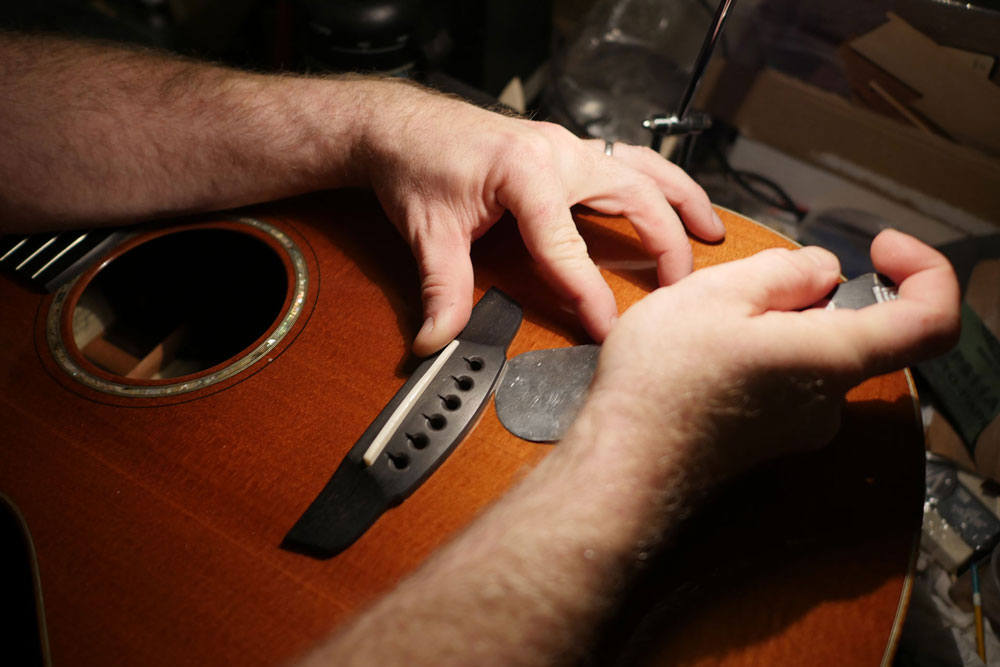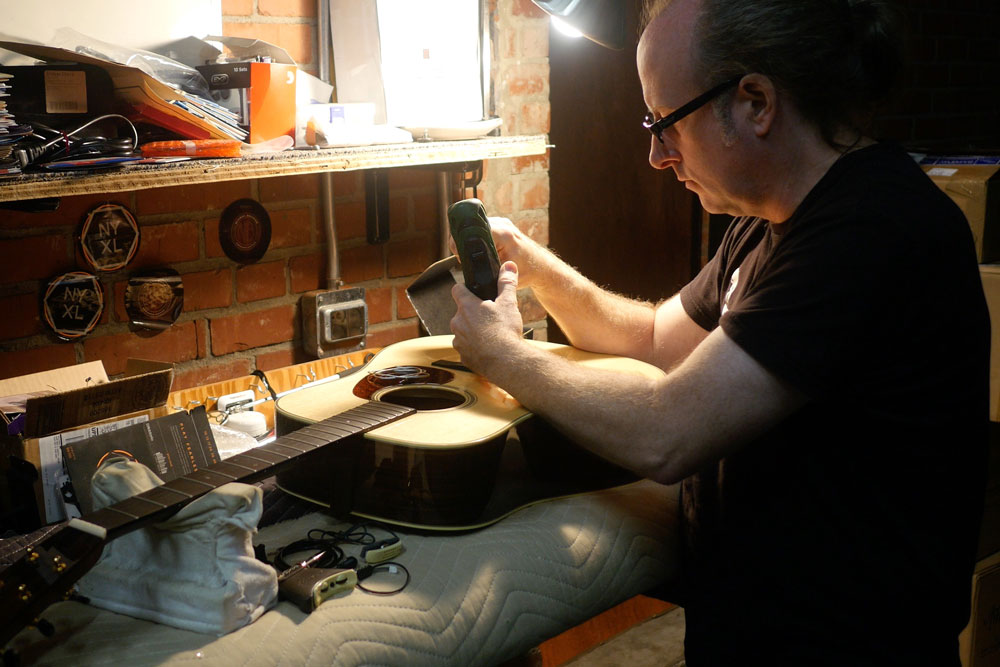 Brand New Guitars Require Attention, Too
Wood is organic. Whether it's seasonal adjustments or new wood settling, wood instruments require regular attention and care in order to perform at a world-class level. Many of the most respected manufacturers expect the dealer to take the guitar from good to great in the final setup. Even the most immaculate wood choices and build quality may still fail to deliver on a comprehensive, nuanced, and player-sensitive precision setup if they don't have professional eyes on them. At Sound Pure, our guitars don't go out the door unless they're right.
Meet Our Luthier
Our entire team is made up of musicians, and our luthier, Rob Sharer, is no exception! Rob is a multi-instrumentalist with decades of building and repairing under his belt, including extensive experience restoring vintage guitars. Get a glimpse of Rob's story and the skills involved in being a luthier in our brief biopic below.