SOUND PURE CAREERS
Join Our Growing Team!
"The day goes by fast because we're not stamping license plates. We're talking about guitars, we're talking about microphones… we're talking about the stuff we're passionate about. It really makes it easy to dig in and go hard."
"Sound Pure is a great place to be exposed to the best, highest quality guitar-building on the planet. It pushes me to be as good as I can be."
"My job is to talk to people about recording and playing music. It really doesn't get better than that."
"The training tools are in place and they are phenomenally well worked out. They may seem rigorous, but coming through on the other side, your knowledge will be ten times better."
About Us
Located in downtown Durham, North Carolina, Sound Pure is an ambitious and growing privately held company. We're a global leader in representing the finest drum, guitar, and recording products the world has to offer, and a first choice for boutique manufacturers who want their products represented in the best possible light. Our sales specialists help enthusiasts, collectors, producers, and musicians all over the world acquire the musical equipment of their dreams. If you'd like to delve into what our company does in more depth, please explore the Sound Pure website, our YouTube channel, and our Facebook page!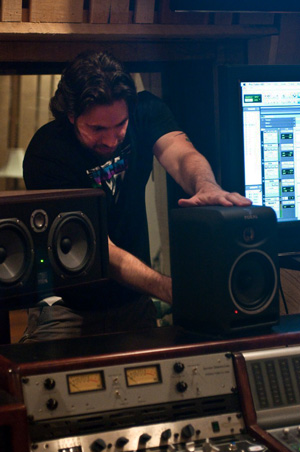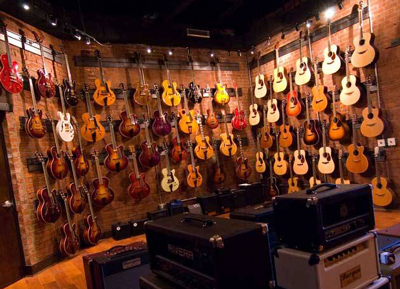 The Sound Pure Difference
Sound Pure is committed to providing its customers the absolute best purchasing experience in the industry. Every single instrument and piece of recording gear we carry is a best-in-class product we truly believe in and can stand behind, which is why we can offer unique programs such as our Try Before You Buy demo program and our free 3-Year Warranty. Customer satisfaction comes easily and organically when you have your customers' best interest at heart and when you sell only the top gear manufactured.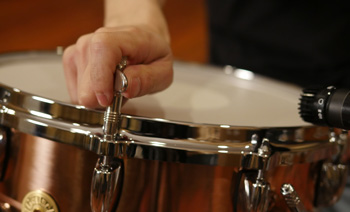 The Perks
In contrast to the current state of the music economy, we aim to provide a sustainable way for enthusiastic and energetic individuals to make a living while learning and growing in our musically rich, results-oriented culture. We are looking for sales people who are passionate about fine music and recording equipment and looking for that rare opportunity to build a rewarding career working in music gear sales. Our team views coming to work as a privilege, not a task. For sales positions, you will be able to experience, first-hand, the best equipment being built today, including opportunities to enjoy our Grammy-nominated recording studio and participate in our YouTube productions (now boasting more than 17 million views!) while working with, and learning from, a team of sales specialists who sincerely care about our customers.
Perks for full-time employees, in addition to compensation, include:
Paid holidays (after 90 days of employment)
4% Company-Matching 401K Retirement (eligible after 1 year of employment)
Steep-discount employee purchase program
Ability to take equipment home
Paid vacation (accrues after 90 days of employment)
Limited free access to our Grammy-nominated recording studio
Access to world-class musical equipment
Open Positions
Come join our team now! Click for detailed descriptions of our currently available positions. To apply, scroll to the bottom of the description, fill out your information, and click the "Get Started Now" button. This will take you to our Topgrading application, which you can fill out at your leisure while saving your progress. If you have any questions, please email us at careers@soundpure.com.